Hi! Thanks for looking at our careers page. Whether you are looking to start a new career in recruitment or you're an established recruiter who's heard about us and wanted to see what all the fuss is about, we're glad you've checked us out!
Since founding in 2017, we've been building something special. We're a fast paced, driven, motivated team with a common goal to become a global leader in our market. We're only interested in working with people who are passionate about what they do and love to help other people. Someone who has that 'something' and shine about them.
You'll join a friendly team, who genuinely care for each other and do everything to support and encourage one another to succeed. Our culture is what makes us different.
​


​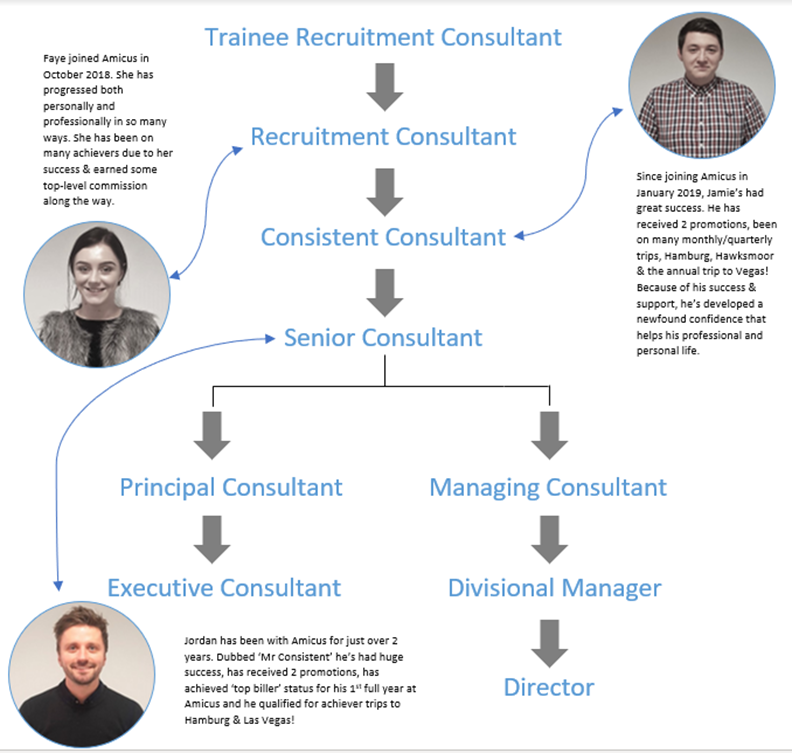 We'll support you, develop your skills and push you to be the very best version of you. We need great individuals to add to the amazing ones we already have.
So, if you're hard working, ambitious, dedicated and willing to do whatever it takes to deliver a world class service to our amazing clients and candidates, we'd love to hear from you.
Follow the links below or email your CV to enquiries@amicusjobs.co.uk to start your journey with us.
​

​

​