​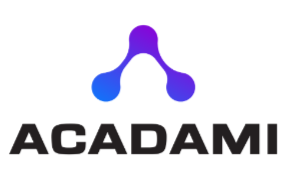 Our multi-award-winning internal training programme.
​
​
​
​
What's Acadami?
Acadami is our internal training program that all new team members will be onboarded onto. This ensures everyone gets the best start at Amicus and can thrive in their recruitment career. Acadami allows you to learn while you earn and feel confident in your new role from day one.
​
​
​Our Commitment
At Amicus, we provide the ultimate training experience. With our Acadami internal training program, both new and experienced team members thrive in their roles.
Acadami is the Amicus 12-week training programme established to give team members structure and confidence in their role. Each module covers a vital aspect of recruitment from LinkedIn personal branding, negotiating and technical training to communicating effectively and adhering to GDPR.

​

​
Each consultant receives:
​
​
Endless Development
The training doesn't stop once our consultants graduate from Acadami. Once training is complete, we check in on each consultant to ensure any issues are dealt with through support, encouragement and monitored further training to help them get that next promotion.
​
​
Caring For Our People
Providing wellbeing care for our team is part of the package. We have a devoted wellbeing committee who have a dedicated budget to organise non-drinking socials, buddy-system lunches for new starters, desk-yoga, mindfulness sessions, step-challenges, charity hikes, charity runs, food bank volunteering and more.
​
​
New Team Members Love Our Initiative
We frequently see new team members get stuck straight in suggesting new initiatives for our wellbeing scheme. We think this is a result of our confidence-inducing training scheme and carefully nurtured culture which follows our company values of Friendly, Ambitious, Dedicated, Consultative & Honest.
​
​
​

FRIENDLY

AMBITIOUS

DEDICATED

CONSULTATIVE

HONEST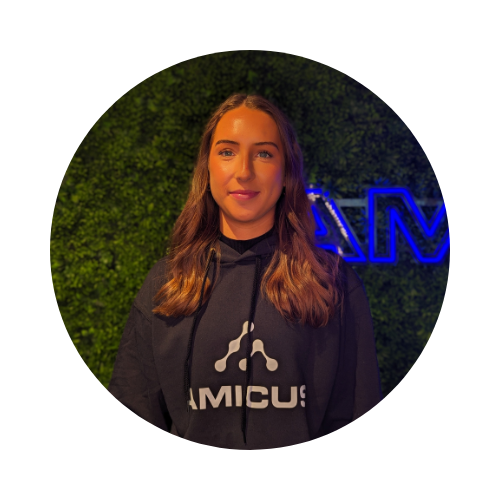 ​
​
​
​
"As soon as I started, I was onboarded onto Amicus' Acadami training program which was really impressive. It was 12 weeks of learning everything about recruitment, the technical side of things as well as how to communicate, negotiate and generally be better than most recruiters out there. I don't think I would be as successful as I am now if I'd been trained elsewhere."
- Anna, Recruitment Consultant
​
​
​
​
​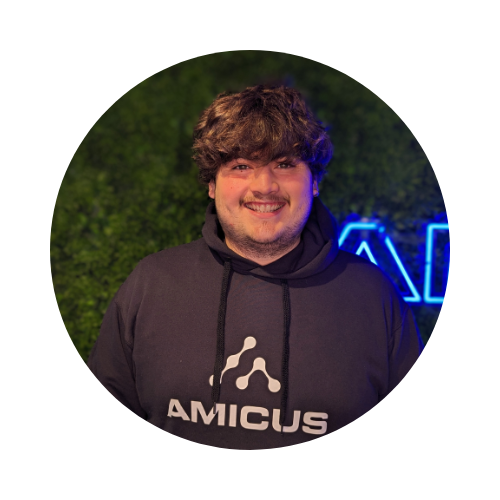 ​
​
​
"Amicus is extremely good at what they do. I was impressed with how customised the training was, it's not one-size-fits-all. The L&D Manaer tested me to see how I best like to learn and segregated the team up into different groups so each group got the optimal learning experience based on how we naturally learn.
For example, I prefer to learn on the job and by doing things practically, whereas my colleague discovered she's better at learning from watching first and then getting hands-on. I've never seen that before and I've improved tenfold in my role as a result. Would also like to mention how they're always willing to help target specific areas that I might be concerned about. They really made the whole thing very easy."
- Frankie, Recruitment Consultant
​
​
​
​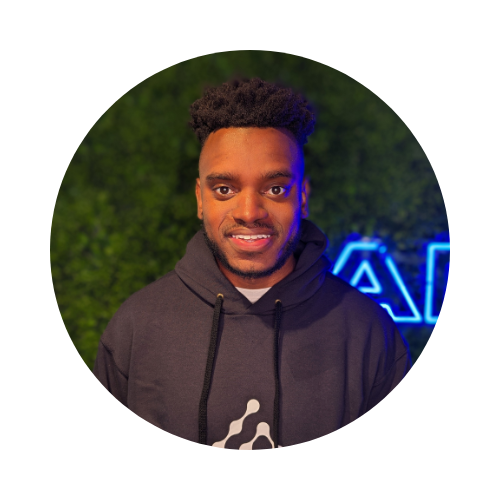 ​
​
​
​
"Since entering my role at Amicus, I've been thoroughly impressed with their training program. I felt really seen when they took the time and effort to figure out the best training techniques that would help me learn as effectively as possible.
The training model really suits me - but it was customised to my individual needs after all! I love the way they make sure everyone feels supported and energised each day. When it comes to training, I don't know anyone who couldn't benefit from the Acadami program - regardless of how much or how little experience they have."
- Dom, Recruitment Consultant
​
​
​
Want in?
Join us and start your journey today.
​
​
​
​
​